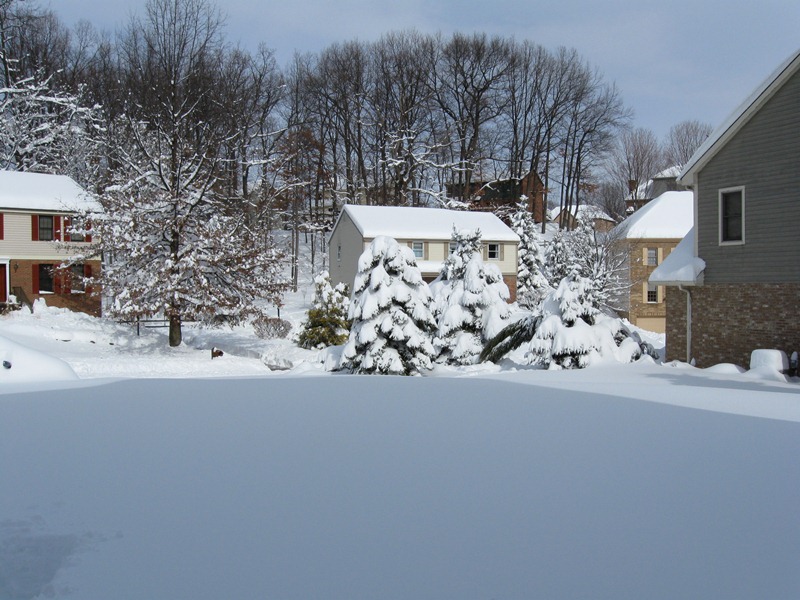 This has, thankfully, been a mild winter in Pittsburgh (the picture above comes from 2010).  Still, this year as every year, Lent began while winter still held sway.  Indeed, even now, with February at long last over and done (how strange that, according to the calendar, February is the shortest month of the year!), the official first day of spring, March 20, seems a long way off.
All of which may seem appropriate.  Lent certainly seems a wintry season of the church year: dark, cold, grim, unforgiving.  The liturgical color for Lent is purple—an appropriately dark and lugubrious shade.  But we are likely to think of Lent even more in winter shades: the penitential black of clerical garb, the gray of Ash Wednesday's daubs on hands or foreheads, the off-white of sackcloth.
Yet, curiously, the term "Lent" has nothing to do with winter, or darkness, or fasting, or penitence.  Etymologically, "Lent" derives from the Middle English lenten and the Old English lencten, and is related to the Old High German lenzin, all of which mean "Spring"!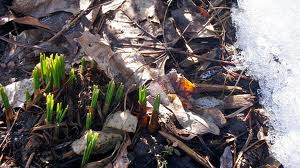 Likely we will have difficulty wrapping our heads around this concept.  Lent as springtime?  Our springtime associations wrap about Easter (a name which, by the way, derives from the Saxon goddess of fertility and the dawn!)—the feast of Christ's resurrection, acclaimed by John of Damascus (6th century) as "the Spring of souls."  Even in the secular world, Easter is celebrated with signs and symbols of newness and life: eggs, brightly dyed in the shades of spring flowers; bunnies (famous for their fecundity!); and new clothes.
By contrast, these forty days of preparation are appropriately penitential, marked by self-examination, prayer and fasting. Likely, we would prefer to skip the preparation and jump directly into the celebration!  But the Lenten disciplines are not optional.  Mark reminds us that, after Jesus' baptism, "the Spirit immediately drove him out into the wilderness" (Mark 1:12).  Jesus could not avoid this time of trial, and neither can we.  But this Lenten season need not be grim and colorless.  Lent is a green season—a time of growth.  Lent provides the opportunity for us to dig down deeper in our tradition, to break up the fallow ground of our cold hearts so that the Water of Life may seep down into the center of who are.  Lent is the time for the Spirit to prune away our dead branches so that we may bear fruit.  It is then a season of new life—a springtime for our souls!
God grant you, sisters and brothers, a green, growing, God-filled Lent!
By The Rev. Dr. Steven Tuell, James A. Kelso Associate Professor of Hebrew and Old Testament and Pittsburgh Theological Seminary.