Here we go again!  The Jack o' lanterns, spooks, giant skeletons, and other holiday decorations in lawns and department store windows, the heaps of candy in grocery stores, the perennial return of pumpkin-spice-EVERYTHING–after Christmas, "Halloween" is the biggest commercial holiday of the year.  But what many will not realize is that, like Christmas, Hallowe'en is properly a Christian celebration.
I stubbornly insist on spelling "Hallowe'en" with the apostrophe, to remind myself and others that October 31 is called Hallowe'en for the same reason December 31 is called "New Year's Eve," or December 24 "Christmas Eve."  It is, of course, the evening before November 1, which is All Hallows Day–hence, All Hallows Even, which becomes Hallowe'en.  All Hallows, or All Saints, Day was first celebrated on May 13, 609, when Pope Boniface IV declared a feast day for all martyrs.  Pope Gregory III (731-741) shifted the focus from the martyrs to the celebration of all the saints who lack a feast day of their own, and as such All Saints Day was declared an official holy day of the church by Pope Gregory IV in 837.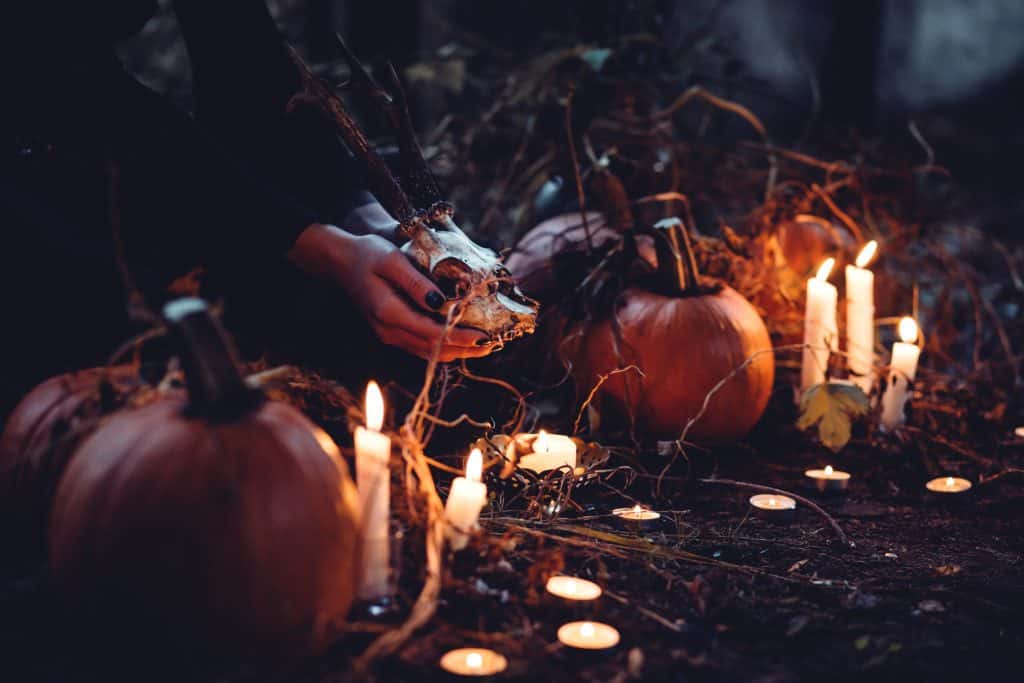 The feast was shifted from spring to fall in response to the Celtic celebration Samhain (pronounced "SOW-en"), an ancient festival of the quarter-year, falling between the autumnal equinox and the winter solstice. In Celtic culture, Samhain was believed to be a night when the borders between this world and the next became particularly thin, so that the unquiet dead could cross over and molest the living. Food offerings, lamps, and even the severed heads of enemies (grimly recalled, perhaps, by jack o'lanterns) were set out to appease or turn aside the ghosts.
When the Celts became Christians, this grim night too was transformed.  As the author of Ephesians affirms,
In Christ we have also obtained an inheritance, having been destined according to the purpose of him who accomplishes all things according to his counsel and will, . . . so that, with the eyes of your heart enlightened, you may perceive what is the hope to which he has called you, what are the riches of his glorious inheritance among the saints, and what is the immeasurable greatness of his power for us who believe, according to the working of his great power. God put this power to work in Christ when he raised him from the dead and seated him at his right hand in the heavenly places, far above all rule and authority and power and dominion and above every name that is named, not only in this age but also in the age to come.  And he has put all things under his feet and has made him the head over all things for the church, which is his body, the fullness of him who fills all in all. (Ephesians 1:11-23, NRSVue)
Jesus Christ has triumphed over sin, death, hell, and the grave–so death, and the dead, no longer need to be feared!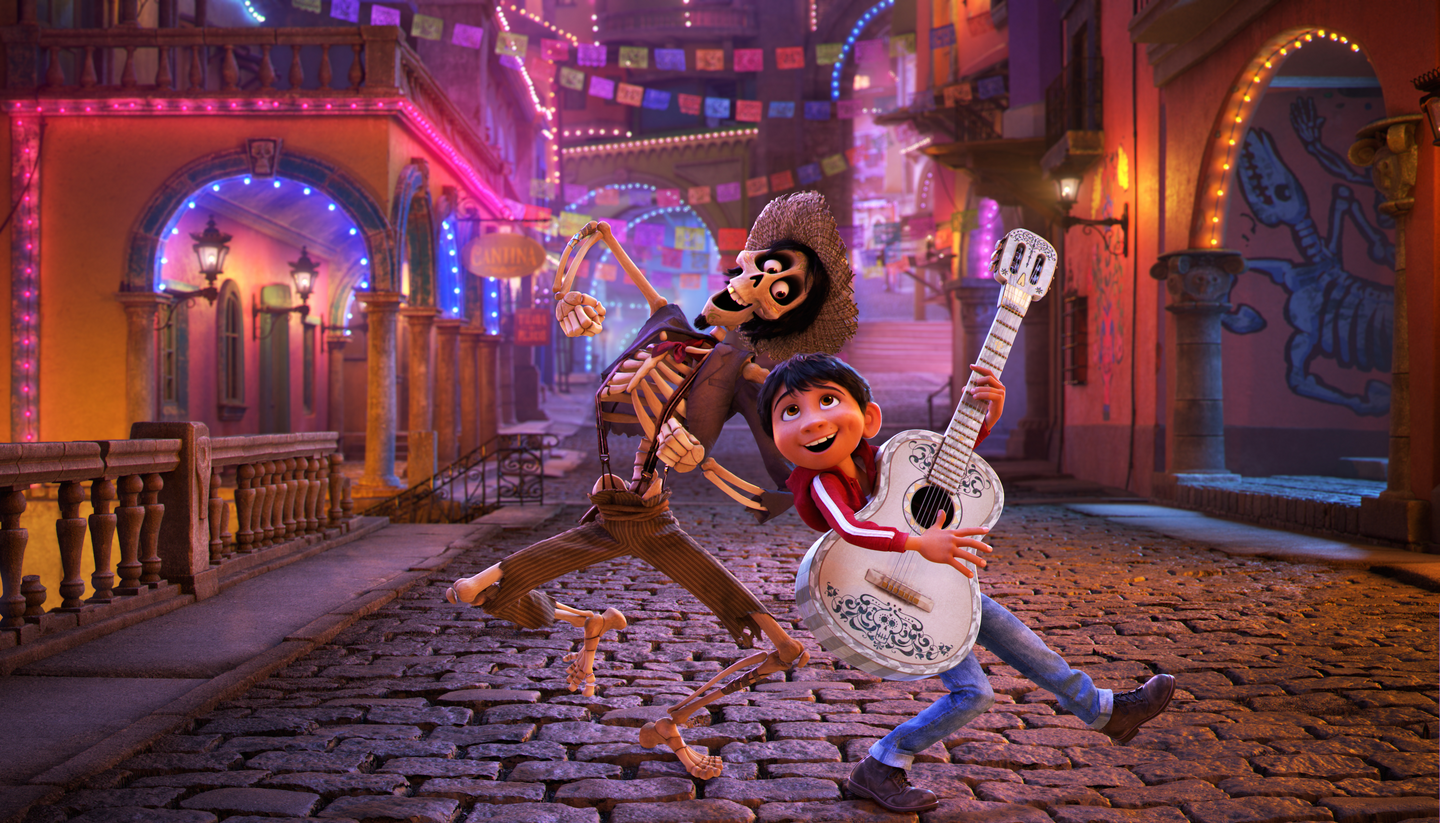 Because of its association with Samhain, some Christians argue that we should not celebrate Hallowe'en at all–that to do so is to flirt with the demonic, and to open the door to evil influences.  I disagree.  I think it is fitting that this night, which used to be a grim and grisly night of fear, has become a night of laughter and joy, when it is little children who come to our doors for treats!  As the Reformer Martin Luther once observed, "The best way to drive out the devil, if he will not yield to texts of Scripture, is to jeer and flout him, for he cannot bear scorn."
All Saints Day was John Wesley's favorite Christian celebration.  Joe Iovino writes:
John Wesley, founder of the Methodist movement, enjoyed and celebrated All Saints Day. In a journal entry from November 1, 1767, Wesley calls it "a festival I truly love." On the same day in 1788, he writes, "I always find this a comfortable day." The following year he calls it "a day that I peculiarly love."
The separate Roman Catholic celebration of All Souls Day on November 2 is down to Odilo, abbot of Cluny, who died 1048. Having remembered all the saints in heaven, Odilo thought, it was only right that on the following day we remember all the faithful dead, and pray for their release from purgatory.   But for me, as for many Christians, All Saints Day celebrates the lives and anticipates the resurrection of all believers.
The Mexican Dia de los Muertos (or Day of the Dead), delightfully depicted in the Disney movie Coco, shows some influence from both Celtic Spain, and from the Christian All Saints and All Souls days.  However, its roots are not only pre-Christian, but pre-European, going back to indigenous Meso-American cultures such as the Aztecs.  Significantly, while this festival also involves belief in the dead crossing over to the world of the living, the dead are not feared: their families remember, celebrate, and welcome them.
Happy Hallowe'en, friends!  A joyous All Saints Day to you all–and to my Dad Bernard Tuell, the best saint I know, a happy 89th birthday too!
AFTERWORD
This year, the departed saint I am remembering in particular is Bishop William Boyd Grove, who died just this past week.  Bishop Grove ordained me, and in my heart has always been, wherever my call has taken me, my bishop.  He was, and now is forever, a luminous soul, a prominent voice for peace with justice in our church, and a mentor to me and to many, many other United Methodist ministers. May light perpetual shine upon him!
A fitting benediction for this season, from Jan Richardson, The Cure for Sorrow: A Book of Blessings for Times of Grief.  The image is "A Gathering of Spirits" © janrichardsonimages.com
GOD OF THE LIVING:
A Blessing
fairly pressing the breath
and how strong what stirs