At the beginning of David's reign, all Israel had come to Hebron to acknowledge David's rulership (1 Chr 11:1), and had followed him to Jerusalem, to conquer that city (1 Chr 11:4).  Similarly, at Solomon's decree, "all Israel" assembles at Gibeon:  to offer sacrifices to the LORD (2 Chr 1:2-3).  While warrior David's reign began in conquest, Solomon begins his reign with a pilgrimage, and an act of worship.
Although the authors of Kings apologize for Solomon's worship at the Gibeon "shrine" (NRSV "high place;" the Hebrew is bamah, a word used for places of idolatrous worship) , in Chronicles, no apology need be given (compare 2 Chr 1:3-6 with 1 Kgs 3:2-4). Until the completion of the temple in Jerusalem, Gibeon was the proper place for sacrificial service, as the altar and the tent of meeting were there (2 Chr 1:5; see also 1 Chr 16:39; 21:29). Indeed, the bronze altar before the tent is here said to be the very altar which Moses' master craftsman, "Bezalel son of Uri, son of Hur," had fashioned, following the pattern revealed to Moses (2 Chr 1:5; see Exod 35:30-33; 38:1-2). This is a fitting place, then, to seek the will of the LORD–which is the reason Solomon and the assembly have come to Gibeon (2 Chr 1:5).
The LORD responds dramatically to Solomon's magnificent sacrifice (one thousand burnt offerings; see 2 Chr 1:6//2 Kgs 3:4). That night, God appears to the king in a vision, with an astonishingly open-ended offer: "Ask whatever you wish, and I'll give it to you" (1 Kgs 3:5//2 Chr 1:7).
Similar surprising offers appear in the gospels: "If you have faith, you will receive whatever you pray for" (Matthew 21:22); "Therefore I say to you, whatever you pray and ask for, believe that you will receive it, and it will be so for you" (Mark 11:24); "When you ask me for anything in my name, I will do it" (John 14:14).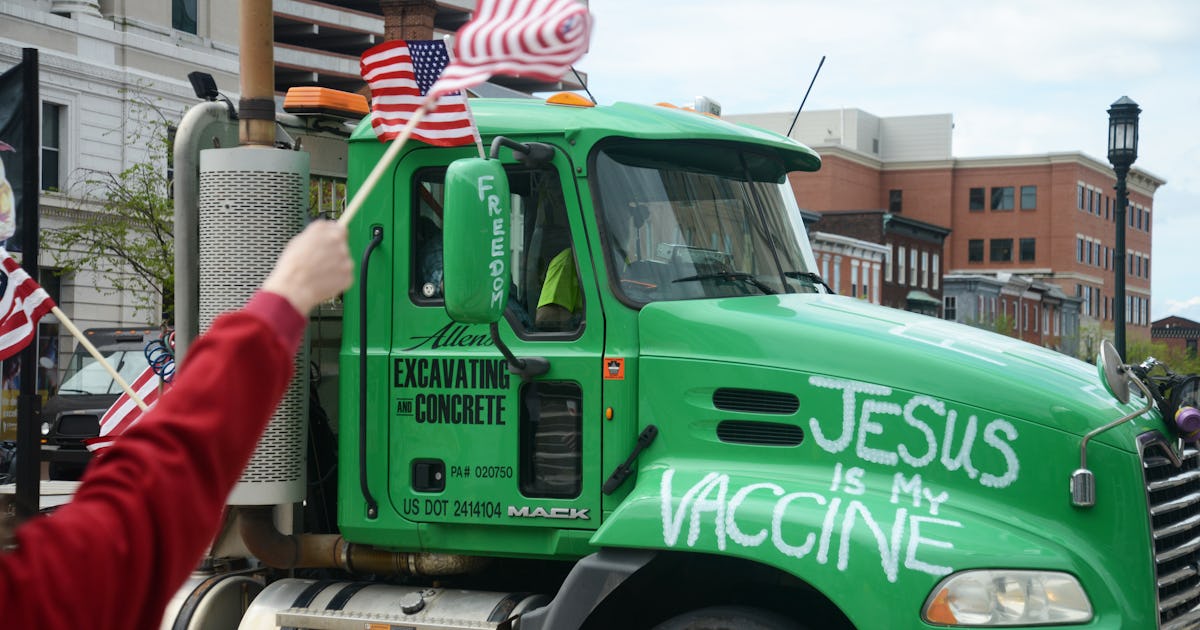 Ever since this pandemic began, we have seen Christian churches and pastors insist that, rather than masking or vaccines, they will trust in God to keep them safe–motivated, in no small measure, by their understanding of Bible passages like these. We have also seen, in case after case, where those very pastors have fallen ill to COVID, and those very churches have become epicenters for contagion, illness, and death.
So, what are we to make of such texts?  Surely, if we have lived any time at all in the faith, we know that we don't always get what we pray for.
Solomon's response provides the key:
Please give your servant a discerning mind in order to govern your people and to distinguish good from evil, because no one is able to govern this important people of yours without your help (1 Kgs. 3:9)
What Solomon wants turns out to be what God wants for him: that is, to be the best king that he can be.
Maybe the point of these remarkable, open-ended offers in Scripture isn't, "How can I get what I want out of God?",  but rather "What, after all, do I want?", and  "Do I want what God wants?"  It is the lesson Jesus learned in the long night of Gethsemane when, the author of Hebrews writes, "Christ offered prayers and requests with loud cries and tears as his sacrifices to the one who was able to save him from death," and "was heard because of his godly devotion" (Hebrews 5:7).  Clearly, Jesus was not heard in the sense that he was delivered from death on the cross!  Instead, he was given the strength to pray, "My Father, if it's not possible that this cup be taken away unless I drink it, then let it be what you want" (Matt 26:42).
Paul says that this empowerment of our prayer life is the work of the Spirit:
In the same way, the Spirit comes to help our weakness. We don't know what we should pray, but the Spirit himself pleads our case with unexpressed groans.  The one who searches hearts knows how the Spirit thinks, because he pleads for the saints, consistent with God's will (Rom 8:26-27).
God is pleased with Solomon's prayer–so pleased that God promises to give the young king not only what he has asked for, but also what he hasn't:
God said to him, "Because you have asked for this instead of requesting long life, wealth, or victory over your enemies—asking for discernment so as to acquire good judgment—I will now do just what you said. Look, I hereby give you a wise and understanding mind. There has been no one like you before now, nor will there be anyone like you afterward.  I now also give you what you didn't ask for: wealth and fame. There won't be a king like you as long as you live.  And if you walk in my ways and obey my laws and commands, just as your father David did, then I will give you a very long life" (1 Kgs 3:11-14; compare 2 Chr 1:11-12).
So too, Jesus says, "desire first and foremost God's kingdom and God's righteousness, and all these things will be given to you as well" (Matt 6:33), and Paul affirms, "We know that God works all things together for good for the ones who love God, for those who are called according to his purpose" (Rom 8:28).
In Sunday's Gospel (John 6:51-58), some of the multitude Jesus had miraculously fed (see John  6:1-15) have come to Jesus asking for more–a request he pointedly refuses to fulfill!  Instead of giving them the bread they seek, Jesus offers them himself:
Whoever eats my flesh and drinks my blood has eternal life, and I will raise them up at the last day.  My flesh is true food and my blood is true drink.  Whoever eats my flesh and drinks my blood remains in me and I in them (John 6:54-56).
Friends, all our wants pale beside what Jesus offers—a share in his own substance, his very life.  When we accept that gift, trusting God's direction for our lives, we, like Solomon, can surely count on finding fulfillment in God's will for us.  Knowing that we are in the center of God's will, we can face anything life throws at us fearlessly, for "whoever eats this bread will live forever" (John 6:58).