In the early church, when believers met one another in this holy season, they would greet one another with a hearty and enthusiastic Christe anesti–"Christ is risen!"–to which the only possible response is Allthos anesti–"He is risen indeed!"
This poem by one of my favorite poets, e.e. cummings,  catches for me the exuberant joy of this Easter day:
i thank You God for most this amazing
day:for the leaping greenly spirits of trees
and a blue true dream of sky; and for everything
which is natural which is infinite which is yes
(i who have died am alive again today,
and this is the sun's birthday; this is the birth
day of life and of love and wings: and of the gay
great happening illimitably earth)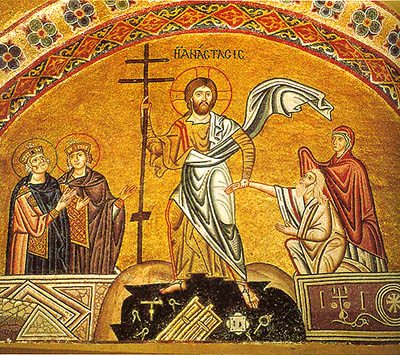 how should tasting touching hearing seeing
breathing any–lifted from the no
of all nothing–human merely being
doubt unimaginable You?
(now the ears of my ears awake and
now the eyes of my eyes are opened)
May this Easter find you overwhelmed with joy "for most this amazing" gift of life, from "most this amazing" God!  Brothers, sisters, friends, Christ is risen!